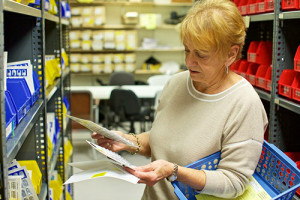 We welcome donations of medication. Donated medicine must be in the original sealed packaging from the manufacturer (bottles with a plastic seal over the top or pills in blister packs, etc.).
We cannot accept medications that are expired, were counted out by a pharmacist, any controlled medications, insulin or other medication which must be refrigerated.
To confirm if the medications you have can be accepted, please contact Trish Bennett-Sluss, our Pharmacy Services Coordinator, at pbennett@crisiscontrol.org or 336.724.7875 ext. 1052.
We are able to effectively serve so many pharmacy patients because of the generous support of individuals, the local medical community, and pharmaceutical companies.