Many people who support Crisis Control Ministry say they derive satisfaction from their giving and would like to do more. A charitable bequest is one of the easiest and most flexible ways that you can make a lasting impact.
Benefits of a bequest
Receive an estate tax charitable deduction
Reduce the burden of taxes on your family
Leave a lasting legacy to an organization whose mission you support
There are many ways that you can make a gift:
1. Through Your Will
Name Crisis Control Ministry in your will through making a charitable bequest. For details about how to do that, click here.
2. Beneficiary Designation
Designate Crisis Control Ministry as a full, partial, or contingent beneficiary of your life insurance policy or retirement account (IRA, 401(k), 403(b), or pension). Click here for more information.
3. Charitable Trusts
If you are looking for a way to pass on some of your assets to your family while reducing or eliminating gift or estate taxes, a charitable trust is an excellent option. For more details about the benefits and types of charitable trusts, click here.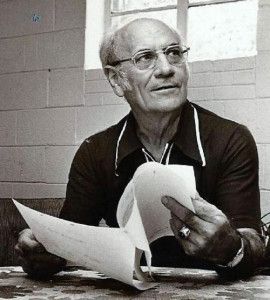 Ron E. Rice, Sr. Legacy Society
If you choose to remember Crisis Control Ministry in your plans, you will become a member of the Ron E. Rice, Sr. Legacy Society. As the founding Executive Director of Crisis Control Ministry in 1973, Rev. Ron Rice embodied the spirit of giving and generosity to those less fortunate. Through his visionary leadership, Crisis Control Ministry has grown into the primary provider of emergency assistance in Forsyth County. He stated, "I have always wanted Crisis Control Ministry to be a place where persons from all backgrounds, rich and poor, majority or minority race can be in vital relationship. Everyone has something to give."
Contact Us
There are many ways to plan special gifts for Crisis Control Ministry and your other charitable interests. Whatever your plans may be, we encourage you to contact us, without obligation.
Contact:
Rev. Dr. George C. Banks
Director of Philanthropy
336-724-7875 ext. 1041
gbanks@crisiscontrol.org
Information You Will Need
Legal Name: Crisis Control Ministry, Inc.
Headquarters: 200 E. Tenth Street, Winston-Salem, NC 27101
Tax Identification Number: 23-7348168
IRS Tax Exempt Status: Nonprofit 501(c)(3)