2nd Annual Battle of the Badges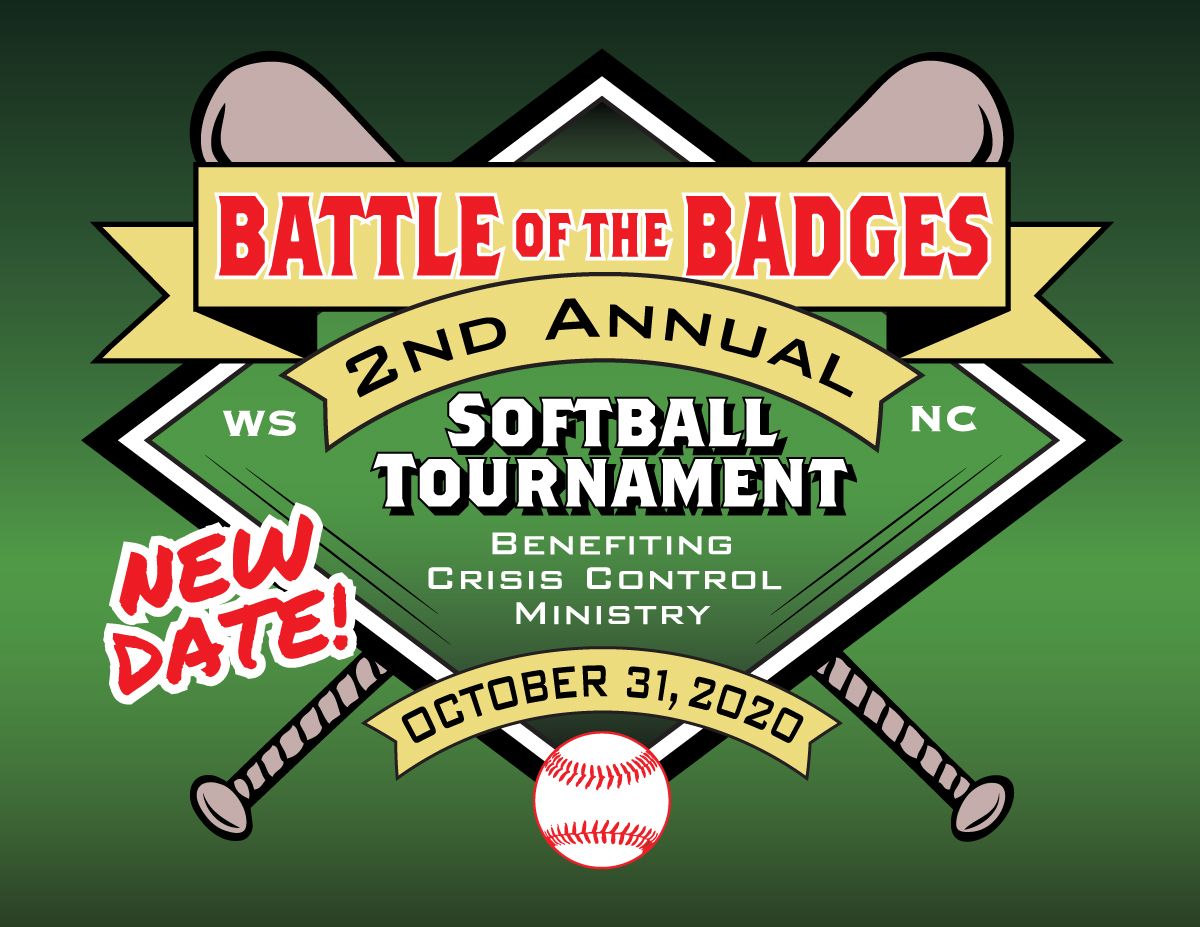 UPDATE! The Battle of the Badges tournament and raffle drawing have been rescheduled for Saturday, October 31st, 2020! Please follow @BattleoftheBadgesSoftball on Facebook for updated announcements. Raffle tickets to win the truck and t-shirts are still available for purchase.
Come out to show your support for the Winston-Salem Police Department "Peacekeepers", the Winston-Salem Fire Department "Overhaulers", the Greensboro Police Department "Sheepdogs," or the Forsyth County Sheriff's Office "Enforcers" as they compete to be the winner of the second annual Battle of the Badges softball tournament.
Admission: 3 items per person (non-perishable food, over the counter medications, cleaning products, or personal hygiene items to support Crisis Control Ministry)
There will be Silent Auction items you won't want to miss! This year, there will be a raffle for a 2020 Chevy Silverado 1500LT Crew Cab thanks to Modern Chevrolet. Raffle tickets are $100 each. Only 1500 raffle tickets are available. Stop by Crisis Control Ministry of Winston-Salem and ask for Abbey Riesett to purchase your raffle ticket. **Minimum of 750 tickets must be sold or revert to 50/50 raffle**
There will also be a drive-thru, socially distanced Trunk-or-Treat! The Trunk-or-Treat will take place in the parking lot of the stadium. Details are still forthcoming, so watch the Battle of the Badges Facebook page for updates.