Lewisville/Clemmons Poverty Simulation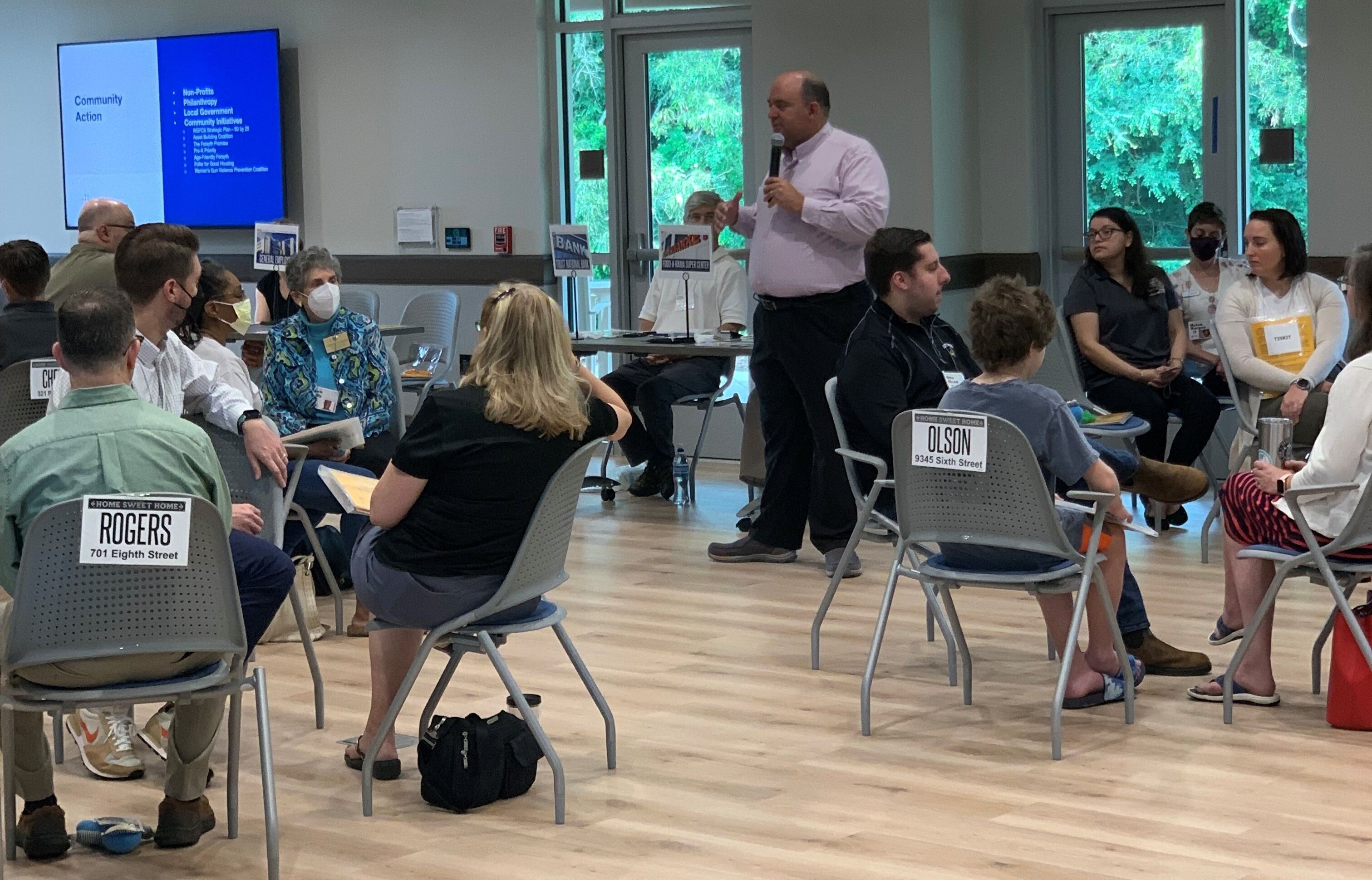 The poverty simulation experience is designed to help participants begin to understand what it might be like to live in a typical low-income family trying to survive from month to month. The objective is to sensitize participants to the realities faced by low-income people.
As a participant in the simulation, you'll be randomly assigned a role of someone within a family facing poverty. The task of the "families" is to provide for basic necessities and shelter during the course of four 15-minute "weeks." The simulation is conducted in a large room with the "families" seated in groups in the center of the room. Around the perimeter are tables representing community resources and services for the families.
The entire experience lasts two hours. It includes an introduction and briefing, the actual simulation exercise, and a debriefing period in which participants and volunteer staffers share their feelings and experiences and talk about what they have learned about the lives of people in poverty.
Quotes from recent participants:
"The poverty simulation was eye-opening. We often feel 'stressed' by our daily rush of life. But not feeling able to put food on the table for my children brought to light a whole new meaning of stress for me."
"This was one of the best simulation exercises I have participated in, because it was so well organized, and set up in as realistic of a way as it could be, such that I actually felt like a 'single mom' which was my role."
"What an amazing simulation activity! I could feel the blood pressure rising as we tried to stay 'afloat' through the month. Making tough choices between clothing, children's' field trips, and grandmother's medication, and more was a real-eye opener."