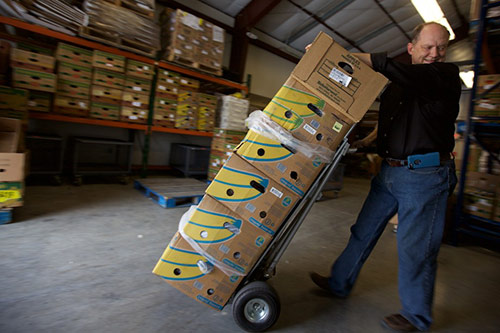 Hold a Food Drive!
Have an event coming up like a sports game, concert recital, school play, holiday party or family gathering? Turn it into a food drive! Almost any event will work as a food drive, just ask the people that are attending to bring a couple of cans along to help those in need.
We'll work with you to determine our most-needed items.
Set a goal: Create huge poster boards that you can display in a prominent place with the goal written all over it.
Make it easy to give: Provide grocery bags or boxes for food or other donations.
Be Loud: Use some creativity to decorate the boxes. Hang your fliers EVERYWHERE!!! This is your food drive, everyone should know about it!
Take Pictures: We're always looking for great shots to put on the web or social media!
Make sure you thank everyone that donates. Tell them just how awesome they are for supporting Crisis Control Ministry and families within the local community who need food.
For information on organizing a food drive for Crisis Control at your church, place of work, neighborhood or civic organization, please contact Abbey Riesett at ariesett@crisiscontrol.org or 336.724.7875 ext. 1040.