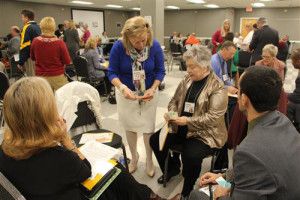 Have you ever wondered why it seems so difficult for some people to escape poverty?
A poverty simulation allows your group to step out of their daily lives and walk in the shoes of families living near the poverty level. The poverty simulation is a guided experience that exposes participants to the realities of poverty. During the simulation, you will assume the role of a low-income family member trying to meet their obligations over four 15-minute weeks.
To learn more about the Poverty Simulation and to sign up, contact Abbey McCall at amccall@crisiscontrol.org.