Bridges Out Of Poverty Training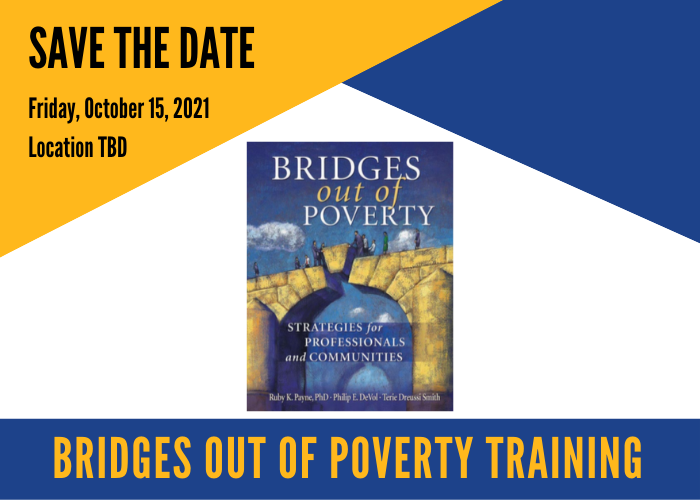 Residents of Forsyth County are invited to join us for an essential training about the impact of poverty and our response to it.
Training is based on the book, Bridges Out of Poverty, by Ruby Payne, Philip DeVol, and Terie Smith.
Space is limited, please RSVP to Karen Haynes by October 8th.